LINCOLN CONCEPTS AND FUTURE VEHICLES
Lincoln is committed to delivering three new fully electric vehicles by 2025, with another to follow in 2026. It's just one step toward our vision for a connected and electrified future.
The Lincoln Star Concept
The Lincoln Star Concept reimagines the driving experience from the cabin out, with connected technologies designed to elevate each of the senses. Entirely electric, the Star Concept offers an inspired glimpse of Lincoln vehicles to come.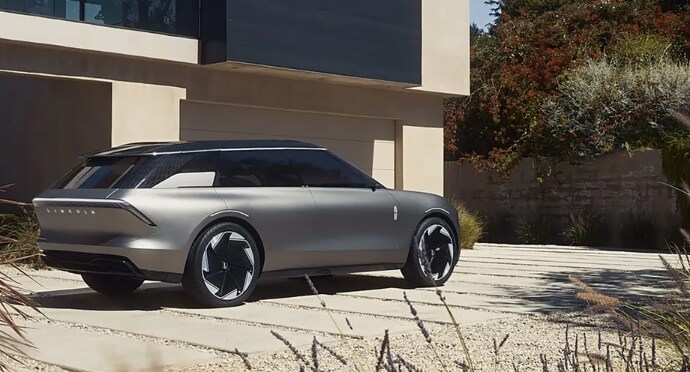 The Star Concept serves as a guiding star and vision for the future portfolio of Lincoln electric vehicles.
In place of the conventional combustion engine, the Star Concept provides a spacious front trunk (or "frunk") for additional storage.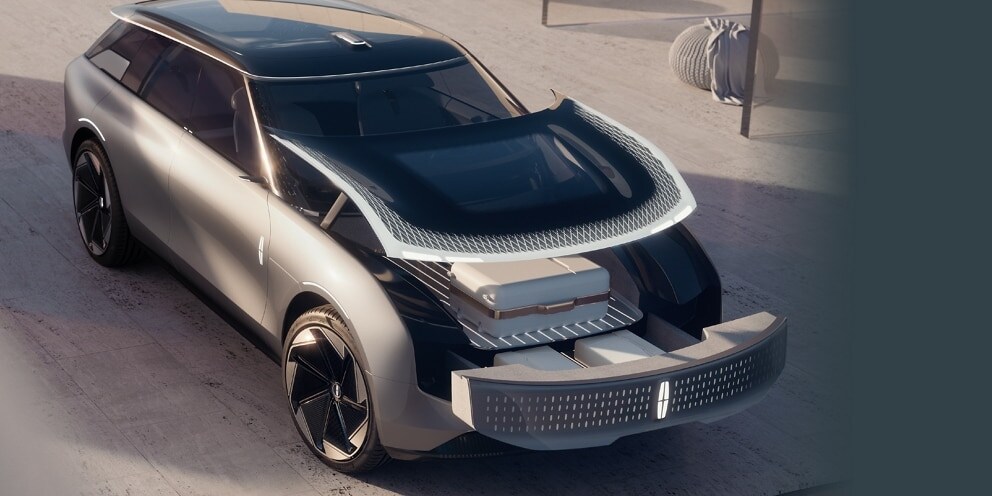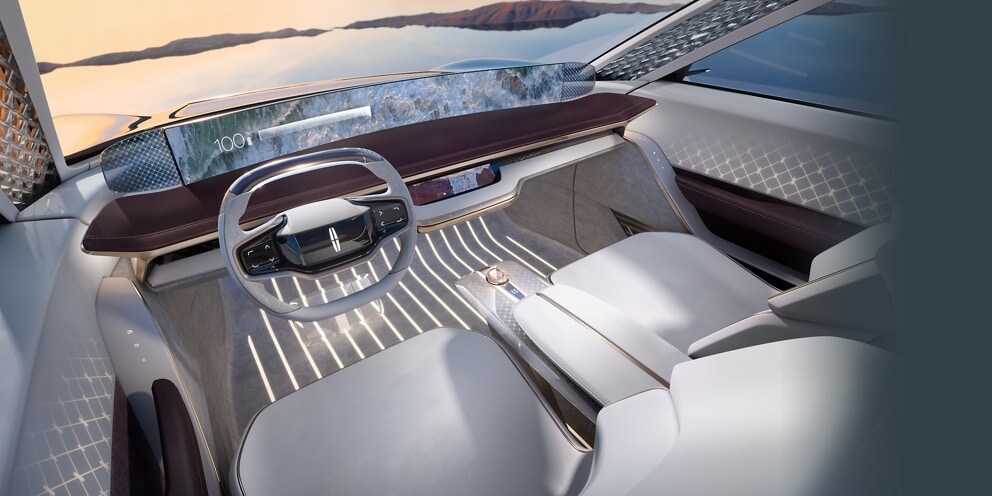 The coast-to-coast curved horizontal display creates a digital panorama that extends the second-row rear interior display for a stunning experience available to all passengers.
Our team of engineers and designers reimagined the driving experience from the inside out using advanced modeling technologies to bring ideas to reality.