Quick Lane Tire & Auto Center
Fox Lincoln Of Chicago
Ready to Schedule Some Time to Service Your Car?
Servicing your vehicle is an important aspect of owning a car. It is for this reason that having a reliable service team is so important. Here at Fox Lincoln of Chicago we are proud to have a team of expert service technicians you can rely on whenever you need to.
If you would like to schedule a time to bring your vehicle in you can always use our online service scheduler. All you need to do is fill out some simple information; best of all, it can be done from the comfort of your living room couch! If you have any questions you want to ask in person, you can also visit our team at Fox Lincoln of Chicago in Chicago, IL. Our team would be more than happy to help you with all of your service related needs.

Get Precise and Efficient Service In Chicago, IL
Servicing your vehicle is one of the most important aspects of the ownership experience. When you service your vehicle you are investing in it and helping maintain its abilities on the road. However, we know that bringing your car in for service can be time consuming and financially difficult at times.
This is why are dedicated to delivering quick service and precise maintenance whenever you need it. No matter what your vehicle needs, or how extensive the maintenance is, our professional, expert service technicians are here to help you out.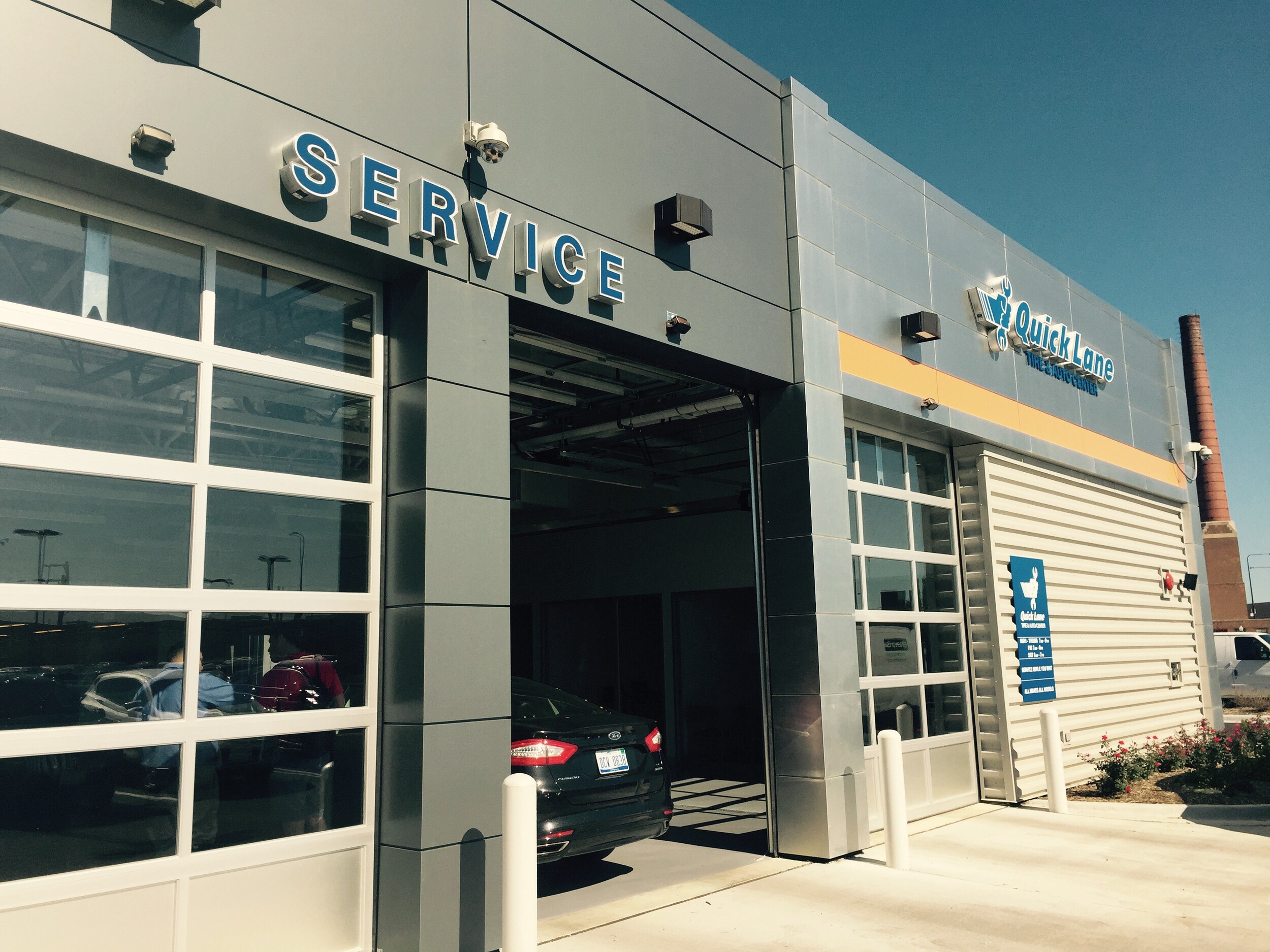 What Kind of Services Do You Offer?
Here at Fox Lincoln of Chicago we are proud to provide a variety of services. When it comes to regular maintenance many drivers get:
oil changes
tire rotations
brake repairs
wheel alignment
fluid changes
windshield wiper replacements
much more!
Furthermore, if you have something more extensive going on -- like with your engine -- our team can assist you quickly and efficiently to ensure you can get right back on the road as soon as possible.
Why Should I Service With Your Team?
Your service experience is directly related to the team you are working with. If you don't have a professional, reliable team that you can work with then the service experience will not be as smooth as it could be.
With our service team, though, you will get exactly that -- an efficient, enjoyable, and friendly service team who knows exactly how to get your car back up to speed and on the road. Every member of our team is dedicated to helping drivers from all over Chicago with their automotive needs.
Even better, our service team would be more than happy to answer your questions and further clarify any details you may be confused about. We want you to feel comfortable and in control when it comes to your maintenance experience.
Fox Lincoln of Chicago Quick Lane
What is Quick Lane?
Plain and simple, Quick Lane is expert auto care and maintenance for all makes and all models. When you need timely and high-quality service here in the Lakeview area, choosing Quick Lane is the right choice. No matter if it's a car, truck, or SUV that you have, the Quick Lane service professionals will make sure that you get the high-quality repairs and service that your vehicle needs.
Is Your Lincoln Ready for Quick Lane® at Fox Lincoln of Chicago?
Quick Lane® Tire & Auto Center provides all the services your car or truck needs most, at over 650 locations nationwide, including Fox Lincoln of Chicago in Chicago. All our services are performed by factory-trained experts and on your schedule. You'll never need an appointment and you'll get service while you wait, even on evenings and weekends. Plus, we'll take care of any make or model, using quality parts from trusted brands like Motorcraft® and name-brand tires from Goodyear, Continental Tire, Michelin and more.
Give us a try and you'll see why life is better in the Quick Lane.
Auto Service from Quick Lane® Tire & Auto Center
The factory-trained auto service technicians at your local Quick Lane® Tire & Auto Center will thoroughly inspect your vehicle's key components and systems from top to bottom, and then give you an in-depth Vehicle Check-Up Report that will help you easily monitor your car's or truck's maintenance needs. As with any Quick Lane® Tire & Auto Center service, no appointment is necessary, so come in anytime.